To engage potential and current consumers in today's evolving online environment, it is necessary to build a web presence that communicates your company's message and vision in a compelling and effective way. Social media outlets, such as Twitter and other online relationship building tools, can help you develop a bond with your target audience that is built on mutual engagement. When developing your online strategy, keep the following things foremost in your mind.
1. Control your brand's online presence. Ensure that your brand is consistent across multiple media channels by devising a content development strategy that deploys your company's vision in every major social networking outlet. Failure to establish an online presence that enables you to control your brand and its message can read like an open invitation to unsatisfied customers and competitors to craft your company's message for you.
2. Engage in online conversations about your brand. Show your customers that you are listening and that their constructive feedback about your product or service is critical to your company's success. Smart founders know that million-dollar ideas are often sparked as a result of customer feedback. When feasible, incorporate interesting ideas received from your audience into your business model.
3. Be as polite online as you would be in person. When feedback is received, whether good or bad, politely communicate your appreciation to your customers so that they feel compelled to help you build a better company. Besides being tacky, responding defensively to negative feedback will put your audience on the defensive and will create adversarial relationships. Keep in mind that an army of online enemies will never translate into long-term business success.
4. Protect your brand. Always remember to take the right steps to protect you brand. Whether it is in print or online, protecting your brand through the proper implementation of a thoughtful IP strategy will be an investment as well as risk mitigation.

October 17, 2023 BBG Ventures & Perkins Coie co-hosted a Term Sheet Tear Down Happy Hour during NY Tech Week, teaching women and diverse founders the intricacies of term sheet negotiation and "founder-friendly terms." The interactive conversation with BBGV Principal Claire Biernacki and Perkins Coie Counsel Yashreeka […]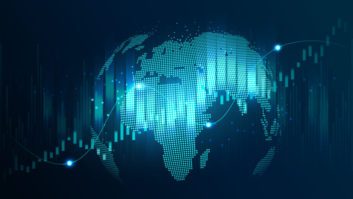 "Dead equity" refers to company stock owned by individuals and entities no longer contributing to the company. In general, there are two types of dead equity seen on emerging company cap tables: Departed founders/employees. A co-founder or early employee leaves a company or no longer significantly contributes […]

As startup lawyers, we often receive inquiries from passionate entrepreneurs and founders seeking guidance on when they should consider taking their side projects to the next step by forming a legal entity. Forming a company is a "crossing the Rubicon" moment for any startup. It's an essential step […]