In this final installment of "I Got You Covered," we provide a number of risk management tips with a focus on additional insured status.  Although this list isn't comprehensive, it covers the major risks that an additional insured should consider to actively protect its company and its success.
Risk Management Tips for Additional Insureds
To make the most out of your additional insured status, there are a few risk management tips to keep in mind:
Ask the named insured for a copy of the policy, or at a minimum a certificate of insurance, and maintain the policy and related documents on an indefinite retention.  Companies may be reluctant to share the policy; however, additional insureds should always obtain proof of coverage.
Ask the named insured to explain the scope of coverage under the policy to help ensure that you are receiving sufficient coverage for the project.  This is especially important if you can't obtain a copy of the insurance policy itself.
If a claim arises, give notice as soon as possible.  Use the certificate of insurance or other policy documents to identify the address to which to send notice.
Retain all insurance-related documents, because coverage may apply years after the loss.
If additional insured coverage is obtained through a contract, make sure the contract provisions reflect the type of insurance you expect and that the type is available on the market for purchase.
Make sure the policy limits are high enough to cover a potential claim.
Conclusion
As seen throughout the "I Got You Covered" series, for most companies, additional insured status is an added protection that comes with few risks.  It certainly is coverage that companies, including startups, should consider when engaging in business with other entities.  After all, when a named insured agrees to add your company as an additional insured under its policy, it's literally saying, "I got you covered . . . Babe."

October 17, 2023 BBG Ventures & Perkins Coie co-hosted a Term Sheet Tear Down Happy Hour during NY Tech Week, teaching women and diverse founders the intricacies of term sheet negotiation and "founder-friendly terms." The interactive conversation with BBGV Principal Claire Biernacki and Perkins Coie Counsel Yashreeka […]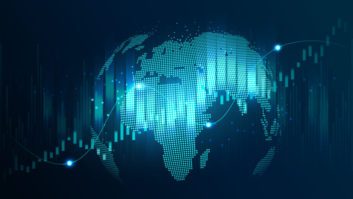 "Dead equity" refers to company stock owned by individuals and entities no longer contributing to the company. In general, there are two types of dead equity seen on emerging company cap tables: Departed founders/employees. A co-founder or early employee leaves a company or no longer significantly contributes […]

As startup lawyers, we often receive inquiries from passionate entrepreneurs and founders seeking guidance on when they should consider taking their side projects to the next step by forming a legal entity. Forming a company is a "crossing the Rubicon" moment for any startup. It's an essential step […]