In our Emerging Companies & Venture Capital group, we often work with founders and early- stage companies that are in the process of raising their first round of financing.  On occasion, this takes the form of a "friends and family" round, consisting of a group of supportive and/or passive investors who are contributing cash largely as a result of their relationship to a company's founding team.  Such rounds generally involve minimal diligence on the part of the investors, meaning that the documents and information they request from the company in order to evaluate the investment may be limited.  In contrast, angel groups or professional investors may conduct a deeper evaluation of the company's operations, history and structure to better understand the risks and opportunities associated with the investment.  In such instances, founders and companies will often be presented with a "diligence request list" that requests a standard set of documents investors will hope to review prior to making a final decision regarding their investment.
Regardless of the flavor of the initial financing round, founders and companies that anticipate raising money would be wise to begin to implement processes from inception that will help them prepare for diligence.  Doing so in the early stages will likely reduce the amount of time needed to respond to investors' requests for information, which more often than not occur exactly when the founders and the company need as much time as possible to focus on the product, customers and driving top-line revenue growth (instead of ferreting out specific documents responsive to some diligence request list).
Fortunately, there are a number of low-cost options that can help founders and companies better organize documents related to diligence from the beginning.  Google Docs, Dropbox and Box are just some of the more common low-cost tools available and are used frequently in the marketplace.  Our Emerging Company & Venture Capital attorneys can provide a sample due diligence request list that can be used as a reference to help structure the data room that is created, with separate folders organized to house documents related to corporate information and capitalization, financial matters, employment and contractor matters, contractual matters, intellectual property matters, and litigation and regulatory matters.
While the process can seem tedious, particularly in the beginning stages when the documents associated with the company are so thin in quantity, revisiting the data room on a monthly or quarterly basis to update it can yield significant time savings later on at the point when diligence begins.  Additionally, over time, as the company works with counsel to implement processes and protocols to efficiently update the data room, the time allocated toward updates will decrease.  Consider this:  think of the time saved when, after prompted by an investor for access to the company's documents, a company is able to just quickly send one link to a data room that is fully indexed and prepared without needing to spend hours or days collecting documents responsive to such a request.  Having the ability to respond quickly to diligence requests will save money (in attorneys' fees and lost productivity) and time at a point when both of those elements are critical.

October 17, 2023 BBG Ventures & Perkins Coie co-hosted a Term Sheet Tear Down Happy Hour during NY Tech Week, teaching women and diverse founders the intricacies of term sheet negotiation and "founder-friendly terms." The interactive conversation with BBGV Principal Claire Biernacki and Perkins Coie Counsel Yashreeka […]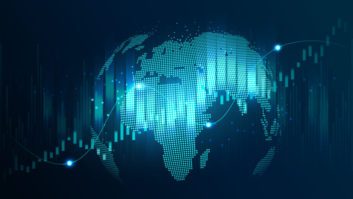 "Dead equity" refers to company stock owned by individuals and entities no longer contributing to the company. In general, there are two types of dead equity seen on emerging company cap tables: Departed founders/employees. A co-founder or early employee leaves a company or no longer significantly contributes […]

As startup lawyers, we often receive inquiries from passionate entrepreneurs and founders seeking guidance on when they should consider taking their side projects to the next step by forming a legal entity. Forming a company is a "crossing the Rubicon" moment for any startup. It's an essential step […]