On July 10, 2013, the SEC adopted final rules pursuant to Title II of the Jumpstart Our Business Startups Act of 2012 (JOBS Act) that lift the long-standing ban on general solicitation and advertising for private securities offerings under Rule 506 and Rule 144A.
Some highlights of the rules include:
•  Under new Rule 506(c), an issuer may engage in general solicitation or advertising of an offering of its securities if the issuer takes reasonable steps to verify that the purchasers of the securities are accredited investors and all purchasers of the securities are accredited investors at the time of sale.
•  For assessing whether an issuer has taken reasonable steps to ascertain the status of an accredited investor, the final rules apply the facts-and-circumstances approach originally set forth in the SEC's proposed rules issued on August 19, 2012, but with one important modification: the final rules include a list of four specific non-exclusive and non-mandatory methods for verifying accredited investor status for purchasers who are natural persons.
•  With its adoption of the Rule 506 and related Regulation D amendments pursuant to the JOBS Act, the SEC also adopted a long-awaited amendment to Rule 506 to prohibit the use of the safe harbor exemption by certain "bad actors" (violators of securities laws) pursuant to the Section 926 of the Dodd–Frank Wall Street Reform and Consumer Protection Act.
•  Simultaneous to its adoption of these significant amendments, the SEC proposed new rules and amendments to Regulation D designed to enable the SEC to better monitor the Rule 506 market and to address concerns that may arise in connection with the general solicitation and advertising of private offerings under Rule 506(c).

October 17, 2023 BBG Ventures & Perkins Coie co-hosted a Term Sheet Tear Down Happy Hour during NY Tech Week, teaching women and diverse founders the intricacies of term sheet negotiation and "founder-friendly terms." The interactive conversation with BBGV Principal Claire Biernacki and Perkins Coie Counsel Yashreeka […]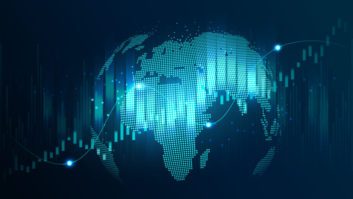 "Dead equity" refers to company stock owned by individuals and entities no longer contributing to the company. In general, there are two types of dead equity seen on emerging company cap tables: Departed founders/employees. A co-founder or early employee leaves a company or no longer significantly contributes […]

As startup lawyers, we often receive inquiries from passionate entrepreneurs and founders seeking guidance on when they should consider taking their side projects to the next step by forming a legal entity. Forming a company is a "crossing the Rubicon" moment for any startup. It's an essential step […]