As a founder of a start-up company, you will likely be spending the bulk of your time refining your business plan, pitching your ideas to VCs and looking for talented and experienced employees to fill out your team.  Admittedly, in the early days, you probably won't have much time for anything else, including attending to corporate formalities.  However, giving some early attention to establishing and maintaining good corporate hygiene will pay dividends down the road that far exceed the fairly nominal investment required up front, especially when it comes to raising money or gearing up for an ultimate exit, such as a sale of the company or IPO.  Here are a few fairly simple things that every start-up should do early in its lifecycle.
1.  Create and maintain a solid capitalization table.  Your company capitalization table is the first item that any potential investor or acquirer is going to ask to see when considering an investment, acquisition, merger or strategic transaction.  For this reason, it is very important to spend some resources creating and maintaining your cap table.  You don't want to be caught flat-footed after delivering an excellent pitch to a VC firm, only to make them wait 5 days to see your cap table — while you are scrambling through old file cabinets, the laundry bin or that huge stack of papers next to your bed in order to get details on each stock issuance you have made.  Having a clean, accurate and complete cap table at your fingertips will impress investors and give them the impression that you are organized and in command of your business.
Additionally, with a complete cap table at your side, you will be able to quickly and efficiently respond to a number of due diligence questions, including who you have sold stock to, at what price and in what quantities, who controls certain voting thresholds and other pertinent information.  As you grow and mature, your cap table will become invaluable for stock option management, including tracking compliance with certain regulatory requirements.  Investing your time and energy in developing and maintaining a comprehensive cap table, or having your outside counsel or accountants prepare it, is crucial to keep track of your capitalization structure.
2.  Protect your intellectual property.  For most start-ups, your intellectual property is your most valuable asset and ensuring that your company has a clean record with respect to owning and protecting its IP will be at the top of the due diligence list for any investor or acquirer.  The first task you should undertake after forming your company is to get each and every individual or entity that has worked on the company to sign up to a strong, enforceable confidential information and invention assignment agreement.  Make sure that your form agreement has been vetted and is tailored to your jurisdiction so that there aren't issues down the road with enforceability.  Make signing such an agreement a standard part of the hiring process and get it signed up when you get signatures on employee offer letters and consulting agreements.  If you aren't directly overseeing the hiring process, train the person who is that this is priority number one.  There is no worse feeling than discovering that your company may not own all of its IP because it failed to get a former employee who contributed significantly to IP to sign such an agreement – and that such former employee is now either unreachable or unwilling to sign up to the agreement.
3.  Monitor your third party agreements.  Any investor or acquirer is going to want to review your material agreements, especially any customer agreements.  If your business model contemplates a high volume of customers, spend the resources necessary to get a well thought out and fully vetted form customer agreement, and then do whatever you can to enforce its use.  Potential acquirers will be impressed with your 500+ customer list, until they learn that for diligence they will have to review 500+ individually negotiated and unique customer agreements.  If you do have to deviate from your standard form, keep track of those agreements that are non-conforming so that you can quickly and easily identify them in due diligence.  Lack of uniformity among your standard agreements will increase transaction costs when you undertake a financing or exit transaction and risk giving acquirers the impression that you are not disciplined or do not have sufficient leverage to impose your terms on third parties.
Additionally, pay special attention to the scope of any out-bound licenses.  Try to avoid including broad out-bound intellectual property licenses that capture not only your IP, but that of any affiliated entity, parent or subsidiary.  Sometime this seemingly innocuous "boilerplate" can derail an acquisition if the acquirer is not willing to expose its separate intellectual property to your third party licensees.
When it comes to maintaining good corporate hygiene in the above areas, Thomas Jefferson's famous quote is especially on point:  "Never put off 'til tomorrow what you can do today."  The time and money you spend putting these fairly simple protocols in place early in your company's existence will definitely pay off in the long run.

October 17, 2023 BBG Ventures & Perkins Coie co-hosted a Term Sheet Tear Down Happy Hour during NY Tech Week, teaching women and diverse founders the intricacies of term sheet negotiation and "founder-friendly terms." The interactive conversation with BBGV Principal Claire Biernacki and Perkins Coie Counsel Yashreeka […]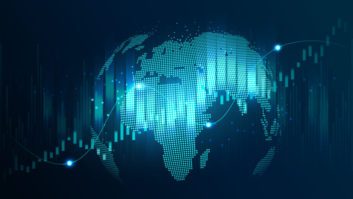 "Dead equity" refers to company stock owned by individuals and entities no longer contributing to the company. In general, there are two types of dead equity seen on emerging company cap tables: Departed founders/employees. A co-founder or early employee leaves a company or no longer significantly contributes […]

As startup lawyers, we often receive inquiries from passionate entrepreneurs and founders seeking guidance on when they should consider taking their side projects to the next step by forming a legal entity. Forming a company is a "crossing the Rubicon" moment for any startup. It's an essential step […]