When developing your investor pitch materials, it is important to approach the process as a competition for the investor's attention. Most companies view their competition as the handful of companies that service their particular market segment. When it comes to raising capital, you are actually competing against every other opportunity the investor sees across multiple market segments. Venture funds receive thousands of pitches on an annual basis.  An investor has to quickly evaluate and determine which ones to make an initial time investment in with an in-person meeting. Based on our tracking data, the average time an investor spends reviewing pitch materials is around 90 seconds. That means your pitch needs to be both efficient and intriguing. In order to make the cut, you need to quickly address the problem and how you would solve it.
Having reviewed thousands of pitch decks over the years, I often see entrepreneurs struggle to effectively communicate their stories. One of the most common mistakes is trying to cram every detail of the company's plan into the basic eight- to ten-slide format. While this format is a good guideline, an effective pitch isn't about the number of slides; it's about efficiency. If you cram ten slides full of bullet points from top to bottom in 10-point font, you've technically followed the format, but have missed the point. It's a surefire way to get a quick pass from an investor. On the flip side, you can have a 30-slide deck that utilizes pictures and one liners on each slide that tells a great story and fits well within the 90-second attention space.
While there are several different schools of thought on how to develop a pitch, what I've found works well for clients is focusing on the two most important slides: the problem and the solution. If you get these two right, the rest of the pitch will typically fall into place.
Solve Big Problems with Unique Solution:
The Problem: Clearly describe the customer pain point, how it is currently addressing the problem and why the approach is inadequate or inefficient. A real-world example (putting the problem into context) is always helpful. B-to-B versus B-to-C companies will have slightly different approaches, but the key is to make the example relatable.
The Solution: Demonstrate your product's value position and how it directly solves the problem you have outlined. It's helpful if you can extend the example utilized in the description of the problem to incorporate your solution. Having a clear use case is key.
Keep it simple and concise and leverage visuals as much as possible. Remember, you only have 90 seconds to grab the investor's attention.

October 17, 2023 BBG Ventures & Perkins Coie co-hosted a Term Sheet Tear Down Happy Hour during NY Tech Week, teaching women and diverse founders the intricacies of term sheet negotiation and "founder-friendly terms." The interactive conversation with BBGV Principal Claire Biernacki and Perkins Coie Counsel Yashreeka […]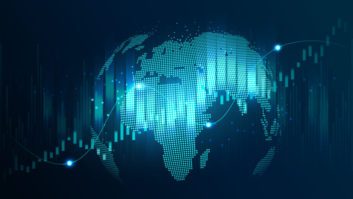 "Dead equity" refers to company stock owned by individuals and entities no longer contributing to the company. In general, there are two types of dead equity seen on emerging company cap tables: Departed founders/employees. A co-founder or early employee leaves a company or no longer significantly contributes […]

As startup lawyers, we often receive inquiries from passionate entrepreneurs and founders seeking guidance on when they should consider taking their side projects to the next step by forming a legal entity. Forming a company is a "crossing the Rubicon" moment for any startup. It's an essential step […]