On Thursday, April 4th, Perkins Coie's Palo Alto office hosted the startupPerColator Series event, "Seed Investments: How to Be Attractive to Early Stage Investors and the "Right" Seed Investment Structure for You." Lior Zorea, a Perkins Coie partner in the Emerging Companies & Venture Capital (ECVC) practice, moderated a panel which included fellow ECVC partner, Michael Glaser, Katerina Demeti of Intel Capital, Topher Conway of SV Angel, Ajit Medhekar, venture capitalist and member of Band of Angels and Richard Melmon of Bullpen Capital.
The panelists of legal and financial experts discussed what makes a company attractive to early stage investors and provided the event's 130+ attendees with an in-depth overview of the leading seed investment structures (i.e. convertible notes, Series Seed, Series AA and convertible equity). Below are the top ten takeaways from the discussion.
TOP 10 TAKEAWAYS
1. Build a great product. It all starts here. It helps if your product solves an identifiable market need.
2. Demos are overrated. Ideas are a dime a dozen. Demos can be helpful, but investors assume that you can solve the technical problems. Investors start paying attention when you can execute and demonstrate market adoption.
3. Trust your source. Investors get deal flow in various ways, but investors pay closer attention to referrals from trusted sources.
4. Syndicates are good. Different angel investors have different skill sets. If you can, round out your angel investor team.
5. Incubators can be good too. Incubators can add value by sharpening your business plan. If you can, select one that is well connected to investors.
6. No cash for you. Seed investors expect investment funds to be used for building the product and the business, not for founders' salaries.
7. Valuation is not in the eye of the beholder. Lengthy valuation discussions are a red flag for investors. Let the market sort out the price.
8. Understand your investors. VCs and angel funds have to act in the best interests of their investors. Sometimes that means taking action that you don't agree with, including demoting or even terminating nonperforming founders.
9. Keep your perspective. While a company starts out as your baby, over time it becomes a lot of people's (including your investors') baby. Things change.
10. Create trust. Do your research on your potential investors, build great rapport with them, and work hard on setting and meeting expectations.
About the startupPerColator Series
The startupPerColator Series is dedicated to the startup community. Our dynamic and interactive seminar series is a forum for entrepreneurs, investors and other members of the startup ecosystem to learn business and legal best practices, build their networks and grow their businesses.

October 17, 2023 BBG Ventures & Perkins Coie co-hosted a Term Sheet Tear Down Happy Hour during NY Tech Week, teaching women and diverse founders the intricacies of term sheet negotiation and "founder-friendly terms." The interactive conversation with BBGV Principal Claire Biernacki and Perkins Coie Counsel Yashreeka […]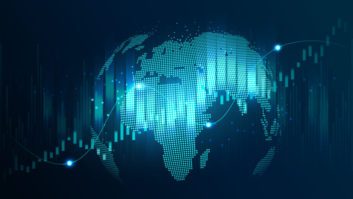 "Dead equity" refers to company stock owned by individuals and entities no longer contributing to the company. In general, there are two types of dead equity seen on emerging company cap tables: Departed founders/employees. A co-founder or early employee leaves a company or no longer significantly contributes […]

As startup lawyers, we often receive inquiries from passionate entrepreneurs and founders seeking guidance on when they should consider taking their side projects to the next step by forming a legal entity. Forming a company is a "crossing the Rubicon" moment for any startup. It's an essential step […]