Normally, a stock option can be exercised only with respect to the vested portion. "Early exercise" stock options allow a service provider (employee, contractor, etc.) to exercise a stock option with respect to some or all of the unvested portion. The early exercised shares are shares of common stock held by the service provider and are subject to a repurchase option in favor of the company, which lapses according to the original vesting schedule. By exercising early, the service provider may have more tax planning control over their shares. In addition, because the service provider's own money is at risk, allowing early exercise may better align the interests of the service provider with other stockholders.
Are there reasons we should not allow early exercise?
Companies should discuss the implications of early exercise with their legal and tax advisors before entertaining any employee requests for early exercise. Some considerations include:
The fundamental reality of early exercise is that the company is encouraging investment in high-risk and speculative private company stock by people who are not necessarily in a financial position to weather the risk inherent in such an investment. Normal stock options don't carry the same risk because optionees don't have to put up their own money—they can just wait and see.
The company needs to have a robust administration infrastructure to keep track of and be prepared to manage an early exercise program. For example, the company must quickly act to repurchase any unvested shares at the time of an employee's termination.
The company will have to deal with more very small stockholders on the cap table. This can complicate voting on key corporate transactions, including upon the sale of a company. Moreover, stockholders are entitled to request certain books and records and are entitled to certain disclosures by the company upon key corporate events, such as a sale of the company. This can be undesirable when it comes to having to disclose sensitive information to a wider group of people, and it can also present risks, especially if service providers leave and go work for a competitor.
Congress can and does change tax rates annually, which impacts the potential tax benefit of early exercising.
In what situations may allowing early exercise be acceptable? When should we allow an employee to early exercise?
If the company and the employee understand the risks and the company is sure it can support the greater administrative burdens, then an early exercise should be fine. Even then, the company should do it only on a one-off basis for sophisticated executives who have their own knowledgeable tax and legal advisors.
What are the considerations if we decide to grant early exercise options?
As with any stock options or other equity, the board must approve the grant of early exercise stock options. The resolutions for such grants must clearly specify that the options are early exercise.
Early exercise options should be granted as NSOs and not ISOs.
To get the tax benefit of early exercise, the service provider must file an Internal Revenue Code Section 83(b) election within 30 days of early exercising, which tells the IRS to tax the shares at the time of exercise. Failing to file this election will cause the shares to be taxed (and the company to withhold taxes) upon vesting, at which point the value of the stock (and the corresponding tax and withholding) may be much higher.
Qualified small business stock (QSBS) exemptions might not always be as generous as they have been in the past, thus potentially reducing or eliminating any QSBS benefit of early exercised options.
The same is true for the substantial difference between long-term capital gains and ordinary income tax rates. If those rates get closer together, then the tax benefit of early exercise options will be reduced.
We recommend that a company not allow employees to borrow money from the company for an early exercise of their options. Although it is often assumed the loan is not real and would be forgiven, these loans must have real economic substance. When it comes time to collect on the loan, it can create huge morale and tax issues and give rise to significant legal costs.

October 17, 2023 BBG Ventures & Perkins Coie co-hosted a Term Sheet Tear Down Happy Hour during NY Tech Week, teaching women and diverse founders the intricacies of term sheet negotiation and "founder-friendly terms." The interactive conversation with BBGV Principal Claire Biernacki and Perkins Coie Counsel Yashreeka […]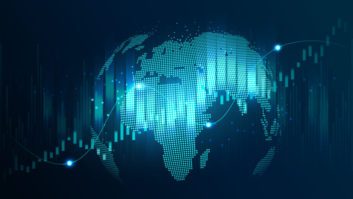 "Dead equity" refers to company stock owned by individuals and entities no longer contributing to the company. In general, there are two types of dead equity seen on emerging company cap tables: Departed founders/employees. A co-founder or early employee leaves a company or no longer significantly contributes […]

As startup lawyers, we often receive inquiries from passionate entrepreneurs and founders seeking guidance on when they should consider taking their side projects to the next step by forming a legal entity. Forming a company is a "crossing the Rubicon" moment for any startup. It's an essential step […]